I watch way too much TV and movies, most of it is streamed,
via Netflix or other services or on my local server via both Kodi and Plex. I
am always on the quest for the best, and ideally affordable, set-top box to
handle all my media needs.
The Nvidia Shield is universally praised, many people regard
it as the best of the best, and I do love it myself. It is not perfect though,
it lacks Dolby Vision and HDR10+, and there are limited UK catch up services.
On the flip side, last years Amazon Fire TV 4K HDR has been my main recommendation for Kodi, Plex and streaming services. For the price, nothing beats its, it has 4K with Dolby Vision and HDR10+, all the catch-up services you need, and can comfortably play any 4K content your throw at it.
It is not as good for gaming as the Shield, and the lack of
ethernet means you need a decent 5Ghz connection if you want to stream any big
files.
The Fire TV Cube 4K that was just announced at IFA ups the
ante, there has been a considerable bump in specification, but the price has
also increased accordingly.
So which box is best?
Related Content:
Price
All-new Fire TV Cube | Hands free with Alexa, 4K Ultra HD streaming media player
NVIDIA SHIELD TV with Remote
All-new Fire TV Cube | Hands free with Alexa, 4K Ultra HD streaming media player
NVIDIA SHIELD TV with Remote
The Shield jumps up and down in price a lot. It's generally
around £180, but it regularly drops to £150-ish.
The new Fire Cube dramatically increases the price compared
to the stick. This now costs £109.99. It is a massive upgrade, and you
basically get a dot and a Fire TV all in one, but it is definitely a tough pill
to swallow.
Specification
 
Fire TV Cube 2019
Fire TV Stick 4K 2018
Nvidia Shield
Price
£109.99
£49.99
£179
Resolution
2160p, 1080p and 720p up to 60 fps
2160p, 1080p and 720p up to 60 fps
Up to 4K HDR playback at 60 FPS (H.265/HEVC)
Up to 4K playback at 60 FPS (VP8, VP9, H.264, MPEG1/2)
HDR
Dolby Vision, HDR 10, HDR10+, HLG
Dolby Vision, HDR 10, HDR10+, HLG
HDR 10, HLG
Audio
Dolby Atmos, 7.1 surround sound
2ch stereo and HDMI audio pass through up to 5.1.
Dolby Atmos, 7.1 surround sound
2ch stereo and HDMI audio pass through up to 5.1.
Dolby Atmos (pass-through) and DTS-X surround sound (pass-through) over HDMI
Speaker
Built-in 1.6" (40 mm) speaker
No
Built-in 1.6" (40 mm)
Voice Control
Far-field and near-field voice support
Yes, with the Alexa Voice Remote or paired echo
Far-field and near-field voice support
Processor
Hex-core
4 x Arm Coretex A73 – 2.2 GHz
2 x Arm Coretex A53 – 1.9 GHz
4x ARM Cortex-A53 @1.7GHz
NVIDIA Tegra X1
Cortex-A57 – 1.9 GHz
Cortex-A53 – 1.3 GHz
GPU
Mali G52-MP6, 800 MHz
PowerVR IMG GE8300
Maxwell GM20B 256 Core @ 1000 MHz with 8GB of RAM
Storage
16GB
8GB
16GB
Memory
2GB
1.5GB
3GB
Wi-Fi
802.11ac dual-band MIMO Wi-Fi – dual-antenna
802.11ac dual-band MIMO Wi-Fi
802.11ac dual-band MIMO Wi-Fi – dual-antenna
Ethernet
No – Ethernet adaptopr limited to 10/100
No – Ethernet adaptopr limited to 10/100
Yes – Gigabit
Ports
HDMI, power, micro-USB, wired infrared support
HDMI output, micro-USB for power only.
HDMI 2.0b with HDCP 2.2 and CEC support
Two USB 3.0 (Type A)
Bluetooth
Bluetooth 5.0 + LE.
BT 4.2 and BLE
Bluetooth 4.1/BLE
The Fire Cube has had a massive upgrade compared to the Fire
TV Stick 4K and it now has the best-specced ARM-based processor for any set-tup
box on the market, that I am aware of.
The A72 in the Cube is the successor to the A57 found in the
Shield, it was launched back in 2016 for mobiles, but things move more slowly
for other markets. The A72 is not a huge improvement on the previous
generation, but on synthetic benchmarks it has been shown to offer a 16-50%
improvement from the A57,
More importantly, both the A57 and A72 are more than enough
for a set-top streaming box. Most other streaming boxes use chipsets such as
the Amlogic S905 which uses a quad-core Cortex A53, as does last years Fire TV
Stick 4K, which never has performance issues.
Streaming Services
Depending on where you live, the Cube will win hands down as
it has all the UK based catch up channels, it is also Dolby Vision and HDR10+
compatible.
The Shield can do HDR, but not Dolby Vision/HDR10+.
You can sideload some catch-up apps like ITV Hub, but many say that All4 does not work. Alternatively, you can sometimes cast the app to the Shield.
Kodi & Plex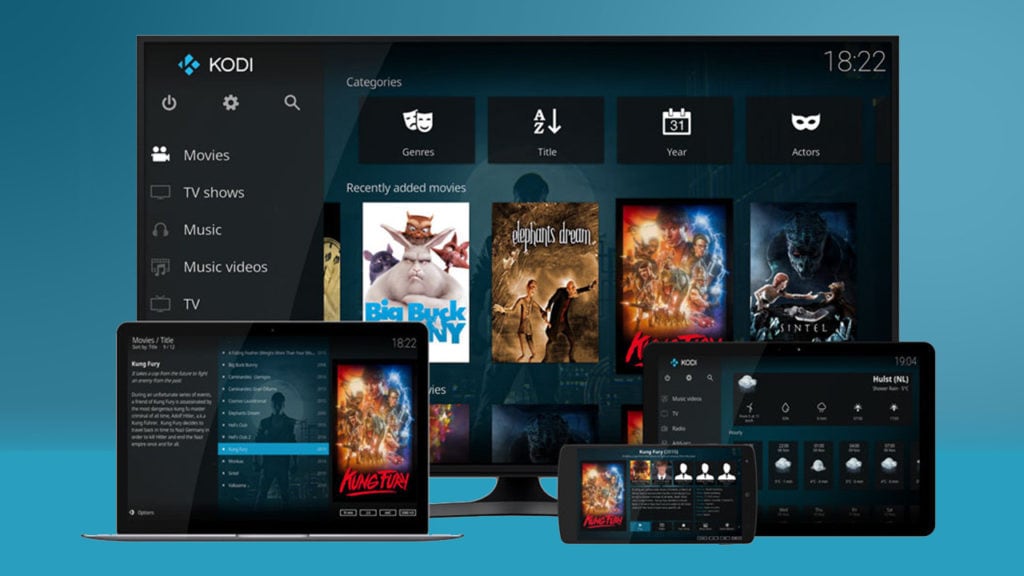 The Cube is harder to deal with for Kodi, you will need to sideload the Kodi app, it's not hard, but its more of a pain than just installing it. The Shield auto-updates the app too, whereas even when you have installed Kodi, you will occasionally need to update to a new version.
Technically, Plex is best on the Shield too, as you can run Plex Server on it. In reality, unless you really want to run Plex Server on it, they are the same.
Another issue with the Fire Cube is that lack of ethernet
still. There is plenty of room and processing power for it, but for some
bizarre reason, they exclude it. Worst of all, if you do want ethernet, you
have to use a microUSB adaptor, and this will be restricted to 10/100mbps
ethernet. So, while I find Kodi and Plex flawless with 4K content, it will
require a good Wi-Fi connection.
Gaming
The Fire Cube will never come close to the Nvidia. Even if
the Mali-G52 MP6 GPU inside the Cube could compete with the Maxwell-based GPU
on the Tegra X1 it wouldn't have access to the gaming services the Nvidia has,
nor does it have the quality gaming controller the Shield has.
So if you want to game, just get the Shield.
What about the new Nvidia Shield?
It is expected that a new device will launch soon, it won't
get a huge spec bump, it will still uses the Tegra X1 but this will be the
newer model which is clocked a little better thanks to a smaller fabrication
process.
It will be interesting to see what else Nvidia do to upgrade the system, personally I think Dolby Vision is a must, to keep it relevant as a premium streaming box. I can't see it getting any new catch up channels, as they could have launched these already.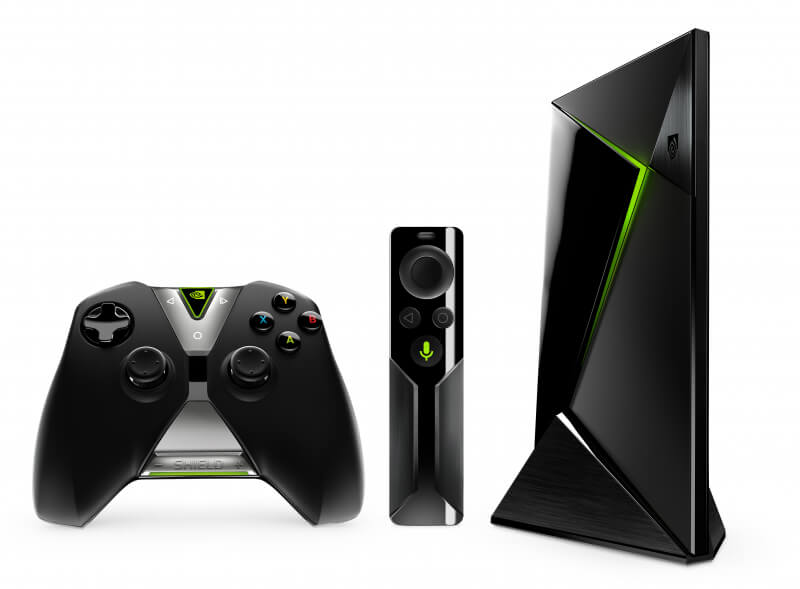 Overall
To be honest, the end result isn't really different from
last year. In my opinion, for media, the Fire TV Cube is the best solution
available right now, with the caveat that you need good Wi-Fi for local
content.
The lack of Dolby Vision/HDR10+ and common catch up services
rules the Shield out for any serious AV enthusiast. That being said, if you are
partial to gaming, then this will still beat the Fire TV Cube. The Fire may
have a fancy new processor and GPU, but it most likely won't be able to compete
with the Maxwell base GPU of the Shield.
I haven't had a hands-on with the Fire TV Cube yet, so I can't comment on how good it is compared to last year, but for media, last years model was flawless, so I am inclined to say you don't need to fork out for the Cube just for media. If, however, you want an Alexa dot and Fire TV then this could be an excellent choice, basically being both products in one.