News
Stadia Launched This Morning and Google Forgot to Send Codes (Updated) – Droid Life
Google's Stadia launched this morning! My Founder's Edition order is on a truck for delivery at some point today! I'm ready to do gaming! Unfortunately, I'm not sure when I'll be able to, even if my order arrives in the next couple of minutes, because Google seems to have screwed up yet another piece of this launch.
You see, in order to sign-up for Stadia and play any of the 22 games available, you need an invite code. Invite codes were supposed to be a part of pre-ordering Stadia controllers from Google, like the Founder's Edition, then emailed this morning with launch as long as your order had shipped. That's just not happening as we all had hoped.
It's now 12PM Pacific, 3 hours since Stadia launched, and again, I have no code. Think I'm alone? I'm not! The Stadia subreddit has basically turned into a never-ending flood of frustrated people posting memes about not having received their codes. Some have most certainly already received their Founder's Edition, yet they can't do anything with it until Google sends a simple email to their inbox. One of our readers has had his Founder's kit for 4-5 hours at the time of this post and is still without code. The official Stadia community has multiple threads going too, including this multi-pager with people in the same boat. It's kind of a mess.
Now, to be fair, there are people with codes! Some have been fortunate enough to get the email we are all thirsting for and more than likely played a game or two. But man, for those who pre-ordered to be able to be one of the first to claim their name as a part of the Founder's crew, this sucks.
We'll update this post should things change. Also, feel free to let us know if your code has arrived and any other relevant info (when you ordered, expected shipment dates, etc.)  that won't help in the slightest, but will let us act like we can piece together the reasoning for Google's broken code delivery system.
UPDATE 11/19 12:52PM

: On the official Stadia Discord server, Chris from Stadia's community team said that they are aware that "some of you" have not received codes and that they are "actively investigating this issue."
UPDATE 11/19 1:50PM

: I got my code! Others at the Stadia subreddit are no chiming in with their ability to sign-up too. Maybe Google fixed the issue and finally opened up emails? We'll continue to update this as we know more.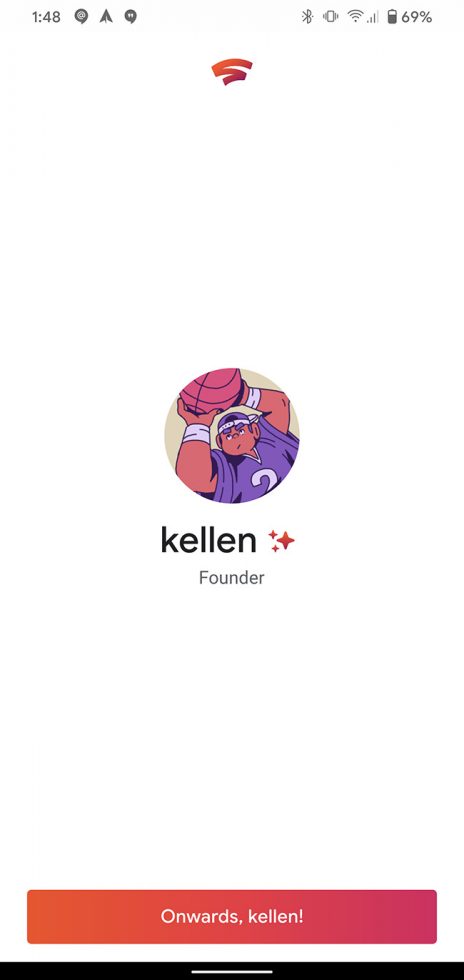 Comments
0 comments