We all know that Honor is the affordable sub-brand of Huawei, the Honor V30 Pro is a superb alternative to the Huawei Mate 30 Pro for example. Sometimes they both release identical phones though, with the Huawei Nova 5T and Honor 20 being the notable recent example.
With the recent launch of the affordable Huawei MateBook D series which comes in 14 and 15-inch models, how similar are they to the just-announced Honor MagicBook 14 & 15.6?
Size and weight
The two size variants of the Honor laptops are 1.38kg and 1.53kg, respectively and measure 322.5 x 214.8 x 15.9 for the 14-inch model
The Mate D  has dimensions of 357.8×229.9×16.9mm (15.6") and 322.5mm x214.8mm x15.9mm (14") with the 14-inch model weighing  1.38 kg and the 15-inch model weighing 1.53kg.
Suspiciously similar dimensions and weight there.
Display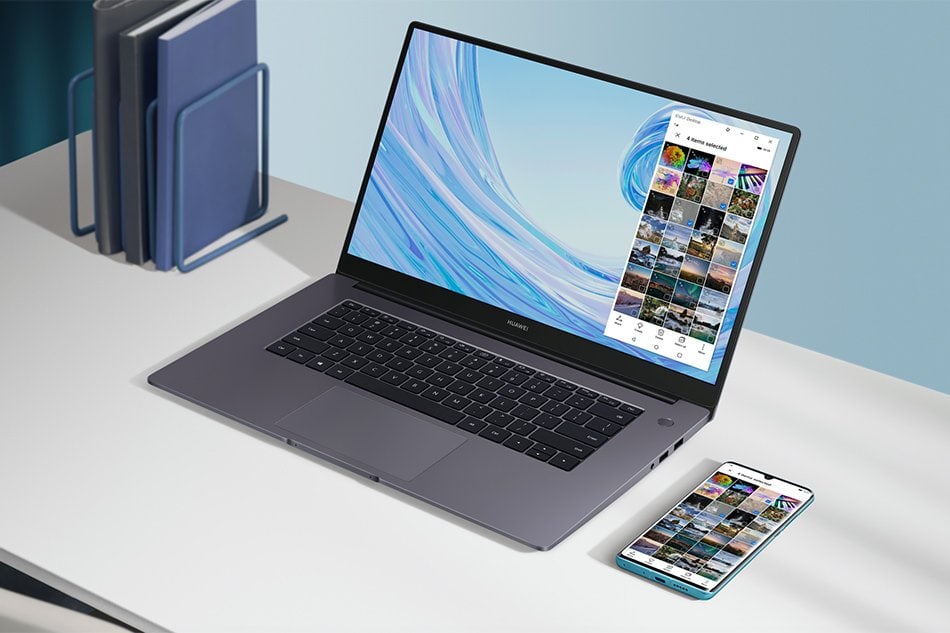 For Honor, both laptops feature 1080p IPS panels with 16:9 aspect ratio
The MateBook D features the same and the exact spec from the website states:
Screen Size: 15.6 inches
Screen Type: IPS
Resolution: 1920 x 1080
Screen-To-Body Ratio: 87%
Contrast Ratio: 800:1
Brightness: 250 nits
Viewing Angle: 178° degrees
Aspect Ratio: 16:9
CPU, RAM, Storage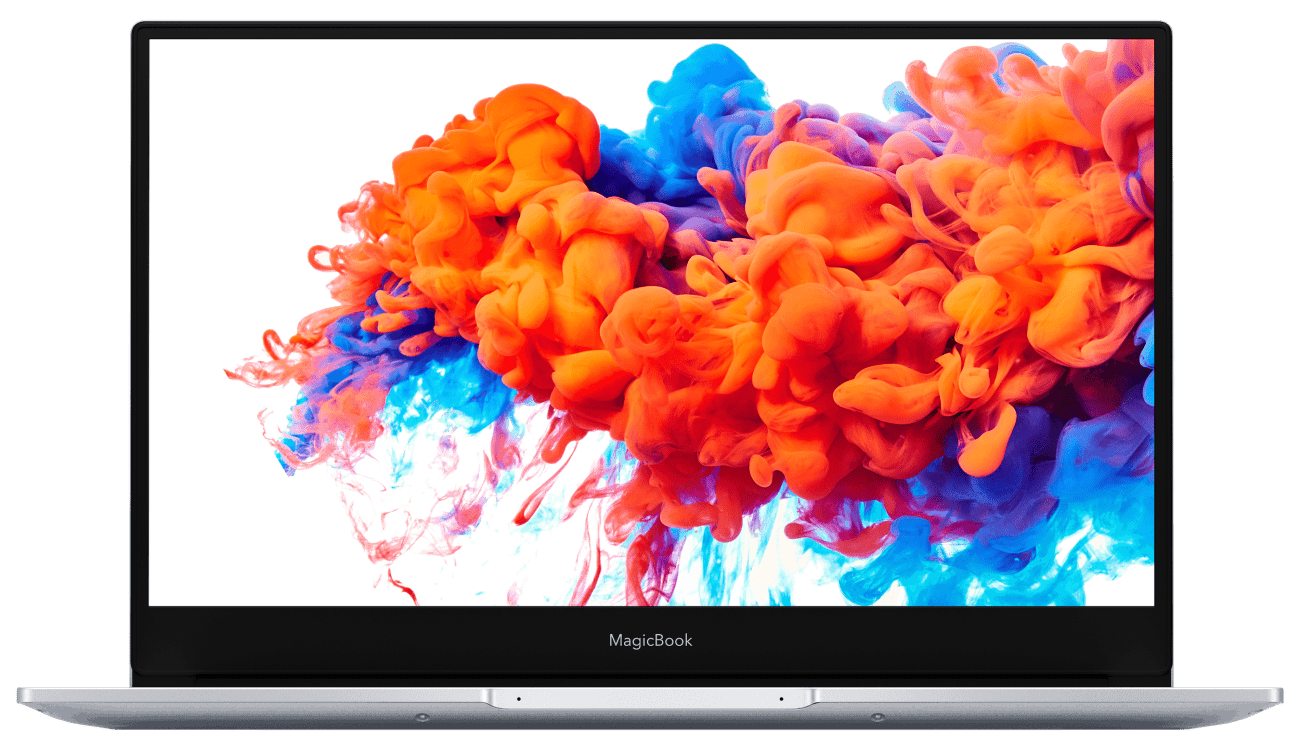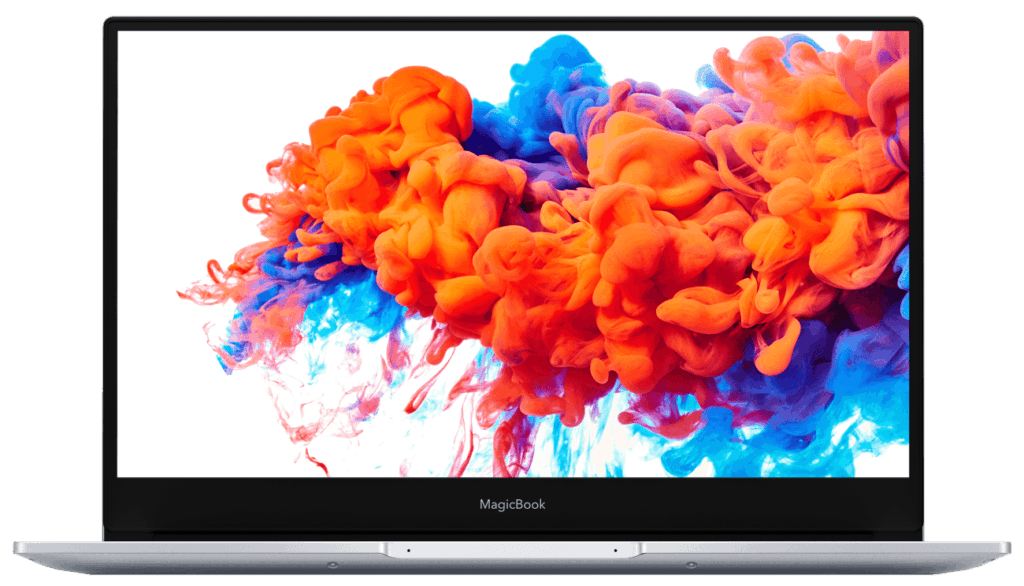 Apart from the display, the main thing that defines a laptop is the processor, the Honor has options for AMD Ryzen 3500U or 3700U. Both are based on AMD's Zen+ architecture and built on a 12nm process. They come with the integrated AMD Vega 8 and Vega 10 graphics, respectively.
You can choose either 8GB or 16GB of DDR4 RAM and 256GB or 512GB of PCIe SSD storage.
There is actually less choice with Huawei as this comes with just an AMD Ryzen 3500U
Battery
The MateBook D 15 has 42 Wh and the 14 has 56 Wh.
Unsurprisingly, the Honor has the same with the MagicBook 14 using the larger 56Wh battery, while its bigger sibling settles for a 42W one. Charging is done via USB PD at 65W, through the single Type-C port, with a promised 0% to 46% charge in 30 minutes.
Ports
Both laptops have:
USB-A 3.0 x 1
USB-A 2.0 x 1
USB-C x 1
HDMI x 1
3.5 mm headset and microphone 2-in-1 jack x 1
Price
So it is safe to assume, these are literally the same laptops, just with different badges, they even have the same Space Gray colour.
Annoyingly, Honor has been very vague about their pricing, but MagicBook 14/15 will be available to buy in the UK, France, Germany, Czech Republic and other markets at the end of March, with pricing from €599.
For Huawei the pricing is:
With the Honor pricing being in Euros, I would hope it will land in the UK for under £599.99 while having an identical specification to the Huawei MateBook D 15 (2020).
It is worth noting that when the Huawei MateBook D launched if your pre-ordered you got a free pair of Huawei FreeBuds 3 (White) which are worth £115 based on today prices. Hopefully, Honor will have a pre-order bonus too.
Overall, this is good for consumers, you have two identical laptops which allow you to show around and pick whatever is cheapest. Honor does have more hardware choice too, so if you want something with a little more oomph then the Ryzen 3700U based models should make an excellent choice.
Last Updated on
Last update on 2020-02-25 / Affiliate links / Images from Amazon Product Advertising API
Comments
0 comments