With us all at home, likely for another couple more months at least, and the weather hotting up, demand for fans will likely be hotting up (sorry).
If you just want a fan to cool you down during the day either in a hot office or while working from home, you can choose almost any large pedestal, floor or tower fan. Normally, the bigger, the better.
However, when it comes to sleeping things are different, most people don't appreciate the drone of a fan all night, and the sound profile of a fan can make a big difference too. For me, and I assume most people, high pitched or irregular fan noise pretty much guarantees I won't get to sleep. However, if you can find a fan with a low-end regular hum, the white noise can beneficial.
Like most things in life you get what you pay for, most of the cheap fans you find on Amazon are perfectly good for general cooling, but they generally have very limited speed settings, I have found the big pedestal ones you can buy for £20-ish don't have a low enough setting to be quiet enough for sleeping.
If you want a fan that is very low noise with a consistent low-end hum, you are going to have to pay for it. Personally, I think it is an investment that is worth it, one night of lost sleep can have a negative effect on my mood and work for a few days. Generally, the more expensive fans have many more speed settings and I think part of the expense is the cost of a motor that is able to run at low speeds.
At the time of writing (early April) it is a good time to buy a fan as many of them are currently at their lowest price. For example, I personally bought the ANSIO Pedestal Fan last year for £69.97, it is now £52.47.
Low noise pedestal fans ideal for sleeping
Pedestal fans are generally better for sleeping than a tower fan, because it is one large fan rather than a bunch of smaller ones, this therefore keeps the pitch of the noise down.
Reviews: 4.7/5 from 143 ratings
This is the model I personally use, and for me, it has been great. Attaching the front fan guard is a nightmare, but that's the only bad thing I have to say about it. At its lowest setting of 1 it is barely audible when I try and go to sleep, the fan noise seems to be consistent, and there are with no high pitched notes.
This has a remote and a stop / delay start timer of up to 8 hours
Reviews: 4.6/5 from 156 ratings
For the sake of £7 more, this one maybe a better buy with a greater range in fan settings. This then has a 12 hour delay start and stop timer operated in increments of 0.5hours.
Reviews: 4.6/5 from 156 ratings
Getting a bit expensive now but this has a unique 9 blade design with a blade size of 400mm provides you with wide air sweep. The 30-watt DC fan consumes significantly less energy to produce the same output as other AC fans.
The DC Fan features 26 wind settings with a control wheel for speed regulation and 5 wind mode setting – Normal, Natural, Sleep, Comfort and Silent coupled with a 12-hour timer to suite every situation
Reviews: 5/5 from 7 ratings
This is a tech blog, so of course, there is a smart fan with voice control. Being smart you have a little more control over how things work, you can  set your AirGo Smart Fan to turn on when the temperature in your area goes beyond your set degree, keeping you cool throughout the night without having to wake up.
There are three different modes and three different speeds, but under night mode and smart mode the fan handles the speed itself.
I was concerned about how quiet this would be but it has been classed as one of the quietest fans on the market by Quiet Mark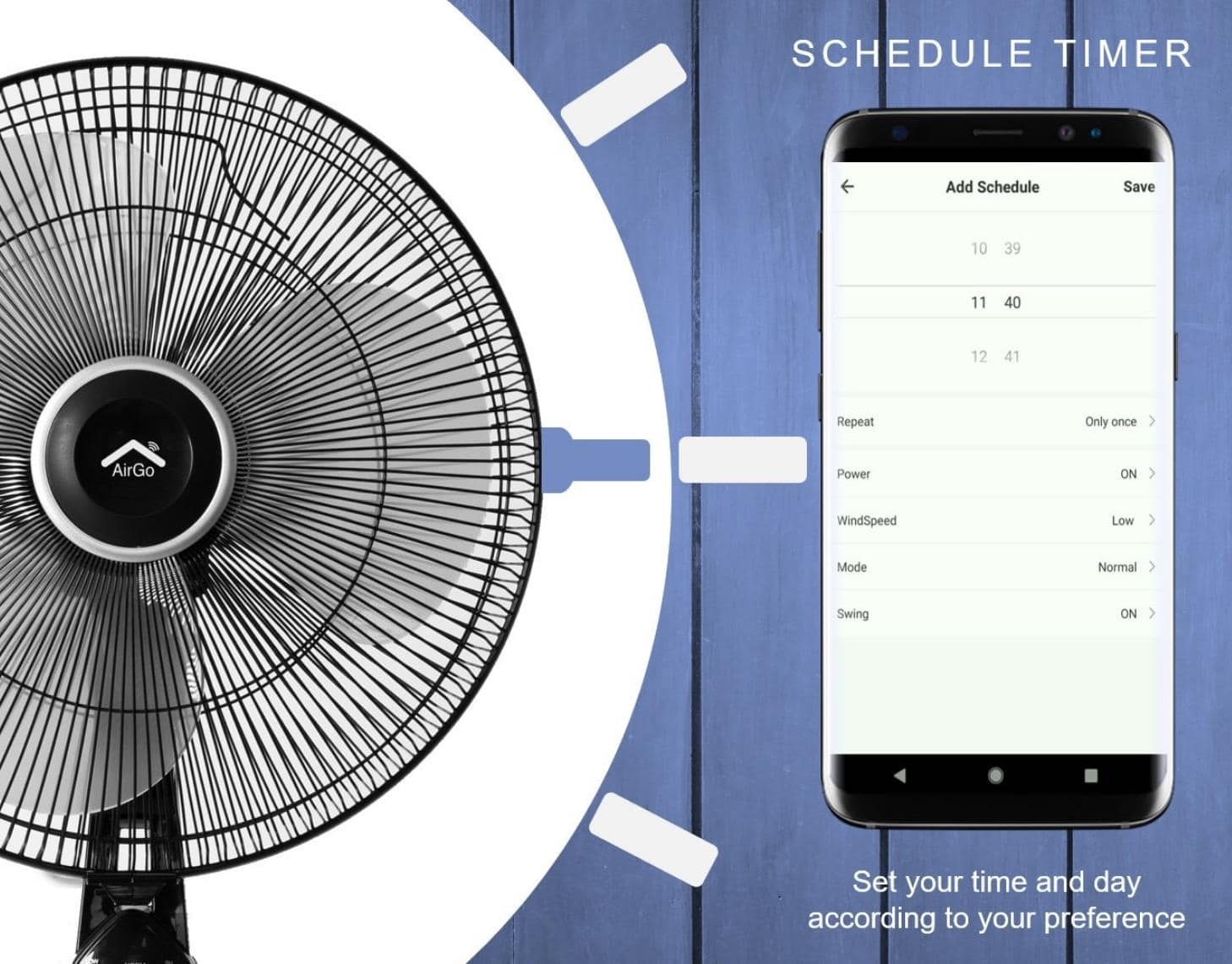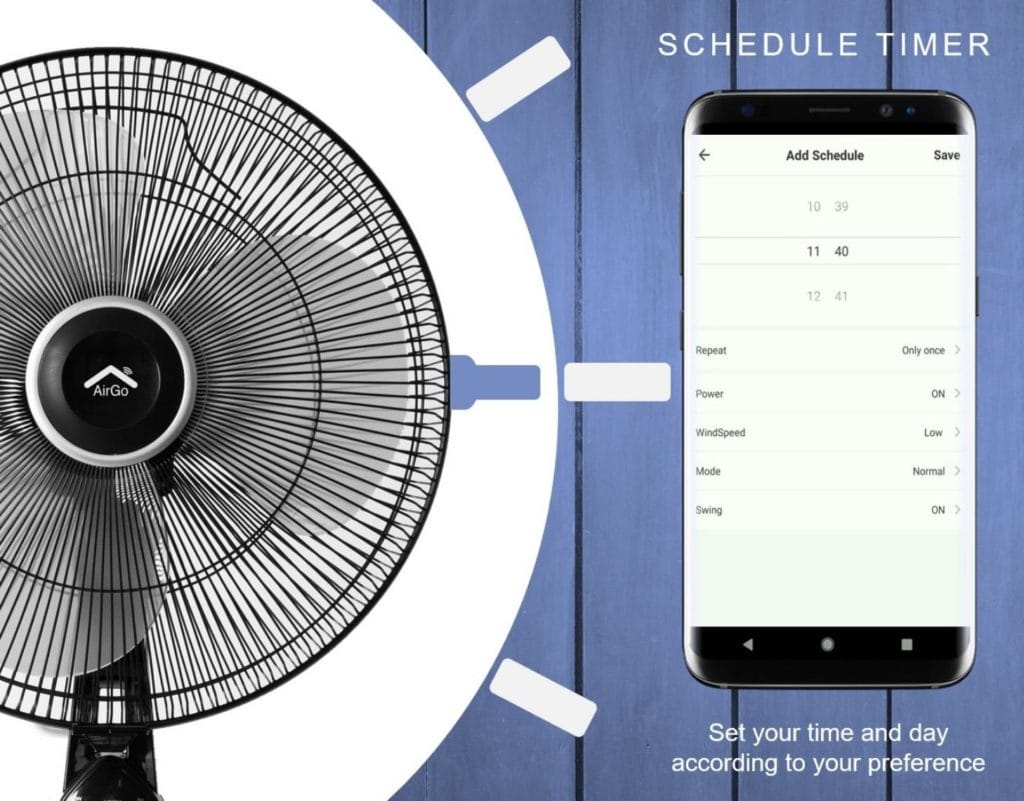 Reviews: 4.4/5 from 633 ratings
I am listing this just because it is so popular. I have not used it myself so don't have personal experience, but I am quite sure you will get better performance from all the fans above. This throws around air just like a pedestal fan, it just does it in a pretty form factor while also offering a heating option.
Cheap fans for general cooling
Reviews: 4/5 from 1358 ratings
I bought this with claims that it is quiet, but with three fan settings it is far too noisy to sleep with, for day time use it is good though. I moved it into my garage/gym and use it when running or cycling in Zwift. It gets the job done and is cheap as chips.
Reviews: 4.4/5 from 1358 ratings
OK, so not exactly cheap, but if you want high performance cooling a massive floor fan is the way to go. These things tend to sound like a propjet plane but the massive 20-inch fan circulates air fast enough to be suitable in gyms, let alone your home office.
Last Updated on
Last update on 2020-04-08 / Affiliate links / Images from Amazon Product Advertising API